Skip Main Content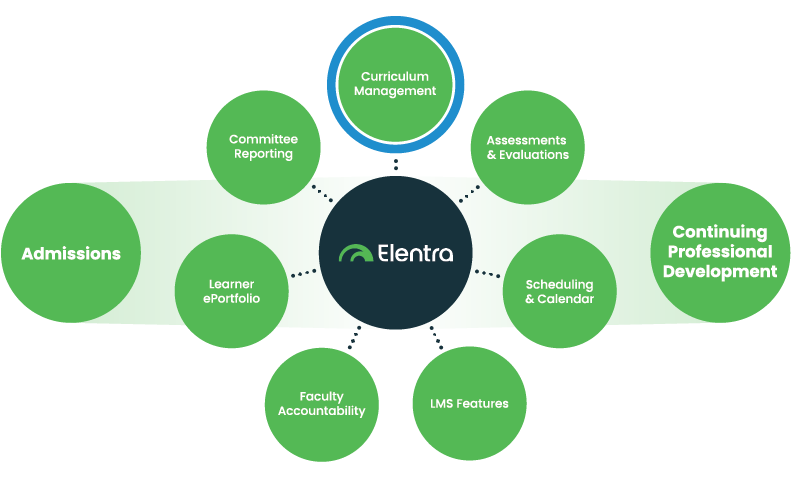 Please note: Elentra Admissions and Elentra CPD are not available to Elentra Corp customers.
Elentra Admissions
Elentra Admissions empowers your admissions office by creating rank order lists and making cuts while allowing your readers to read and score applicant files. Self-service interview booking functionality for your candidates enables them to reserve their time slot online. Elentra Admissions handles the admissions process from start to finish ultimately sending out electronic offers, rejections, and waitlist letters to the appropriate candidates.
Elentra ME
Elentra ME powers the delivery and management of Undergraduate and Graduate Medical Education with 7 purpose-built pillars:
Elentra CPD
Elentra CPD provides physicians and other professionals looking to continue their education with easy access to your institution's Program and Event information, as well as self-service registration, professional credit tracking, and certificate printing. Your administrative staff can manage these Programs and Events through the Elentra CPD web-interface, which also simplifies financial reconciliation, user management, and reporting.