Skip Main Content
The Elentra Consortium consists of over twenty International health sciences (including medicine, dentistry, pharmacy, veterinary medicine, rehabilitation) organizations. Some of our participants are not posted here due to University branding restrictions.

College of Dentistry, University of Saskatchewan
Joined 2020
Established in 1965, the University of Saskatchewan, College of Dentistry was the first institution in the Province of Saskatchewan to offer a fully accredited dental program.  The college is located in the vibrant river city of Saskatoon on Treaty Six territory and the traditional homeland of the Métis.  The college possesses a strong tradition of excellence with bonds and allegiance to the university, city and province.  The college embraces diversity in all forms and strives to serve as a leader in innovative scholarly pursuits, research, interdisciplinary collaboration, community outreach and engagement.

College of Medicine, University of Saskatchewan
Joined 2020
Established first as the School of Medical Sciences in 1926 and later as the College of Medicine in 1953, the College has a full range of academic programming, including the School of Physical Therapy and the Division of Biomedical Sciences. The College of Medicine serves the people of Saskatchewan by producing outstanding clinical practitioners, generating new knowledge and facilitating improved patient outcomes.

Duke-NUS Medical School
Joined 2020
Duke-NUS Medical School was established as a landmark collaboration between two world-ranking institutions of higher education: Duke University and the National University of Singapore (NUS), with the objective of providing innovative education and impactful research to enhance the practice of medicine in Singapore.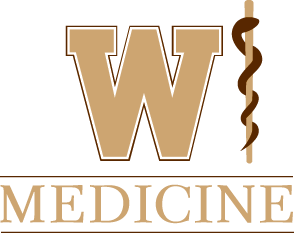 Western Michigan University Homer Stryker M.D. School of Medicine
Joined 2020
Western Michigan University Homer Stryker M.D. School of Medicine (WMed), located in Kalamazoo, Michigan, is committed to a steadfast mission that each of our learners will become exceptional clinicians, leaders, educators, advocates, and researchers of tomorrow. WMed is among just a few institutions in the U.S. in the last several decades to be built from the ground up. It is a challenging opportunity, but we are expanding and flourishing by drawing from the strengths of our community and our extraordinary collaborators. It is through this community collaboration in medical education, patient care, research and service that WMed is becoming a leader among medical schools.

College of Veterinary Medicine, The University of Arizona
Joined 2019
The College of Veterinary Medicine is focused on making veterinary medical education more affordable and accessible to Arizona's citizens. In addition to educating veterinarians, the program will collaborate with existing UA academic and research programs in the health sciences and agriculture to improve animal and public health.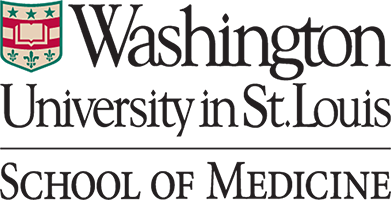 Washington University School of Medicine
Joined 2019
Washington University School of Medicine is committed to advancing human health throughout the world. As noted leaders in patient care, research and education, their outstanding faculty has contributed many discoveries and innovations to science and medicine since the school's founding in 1891. Located on the Washington University Medical Campus adjacent to the Cortex Innovation Community, they are one of seven schools of Washington University in St. Louis.

Northern Ontario School of Medicine
Joined 2018
Since its inception, the Northern Ontario School of Medicine (NOSM) has proudly defied traditional health professional education. Born of a grassroots movement by Northern Ontarians in need of health professionals, NOSM is a medical school like no other. One of NOSM's main sites, Lakehead University is located in Thunder Bay, Ontario, Canada, (population 117,000) on the shores of Lake Superior. Laurentian University, NOSM's other main site, is located in the city of Greater Sudbury, Ontario, Canada.

Schulich School of Medicine and Dentistry, Western University
Joined 2018
The Schulich School of Medicine & Dentistry at Western University has a long tradition of excellence, beginning with founding of the medical school in 1881 and continuing with the formation of the dental school in 1964. Today, Schulich Medicine & Dentistry is a leading Canadian centre of outstanding education and research shaping health care for the next generation.
Max Rady College of Medicine, University of Manitoba
Joined 2018
The Max Rady College of Medicine, located in Winnipeg, Manitoba, recently celebrated its 125th anniversary, and in so doing marked many generations of contribution to education, research and clinical service as Western Canada's first medical school. The College is now an integral part of an academic health sciences network associated with the Winnipeg Regional Health Authority, and the research enterprise not only within the province, but with established national and international initiatives.

School of Medicine, Kaiser Permanente
Joined 2017
The Kaiser Permanente School of Medicine will prepare a new generation of physicians to influence positive change within the U.S. health care system. Kaiser Permanente has been leading change in care delivery for decades. Now, they are providing a unique opportunity to build on their history of innovation — by creating an education model that's powered by the practice of Permanente medicine and reflects their dedication to the communities they serve.

Boonshoft School of Medicine, Wright State University
Joined 2017
Wright State University Boonshoft School of Medicine is located in Dayton, Ohio, and serves the Miami Valley region of Southwest Ohio. Their innovative educational programs have made them a national leader in generalist medicine, community service and the diversity of their student body. Their research programs are distinguished by interdisciplinary teamwork and community collaboration and include nationally recognized centers of excellence in genomics, toxicology, neuroscience, substance abuse and treatment, and human growth and development.

Temerty Faculty of Medicine, University of Toronto
Joined 2017
The Temerty Faculty of Medicine, established in 1843, is one of the top academic medicine institutions in the world, responsible for a number of historical medical breakthroughs. With a commitment to interdisciplinary excellence and collaboration among peers and partners, the Faculty of Medicine continues to be on the cutting edge of health research and innovation.

Keck School of Medicine, University of Southern California
Joined 2017
With a tradition dating back to 1885, the Keck School of Medicine of USC is the oldest school of medicine in Southern California. Among the school's notable achievements, it was the first medical school to use 'standardized patients' for medical training, it created the first academic Department of Emergency Education in the United States, and was the first to provide real-world experience in patient care in the first year of medical school.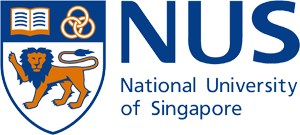 Yong Loo Lin School of Medicine – National University of Singapore
Joined 2016
Established in 1905 to educate and train medical professionals for Singapore, the NUS Yong Loo Lin School of Medicine is a leading medical educational and research institution in Asia. This School is the heart of Singapore Medicine and the training well-spring of the majority of doctors in Singapore.

College of Medicine, The University of Arizona – Tucson
Joined 2016
The University of Arizona College of Medicine – Tucson provides state-of-the-art programs of medical education, groundbreaking research opportunities, and leading-edge patient care. Founded on the campus of the University of Arizona in 1967 as the state's only MD degree granting college and a resource for the people of Arizona, today the UA College of Medicine ranks among the top medical schools in the nation for research and primary care.

Elson S. Floyd College of Medicine, Washington State University
Joined 2016
The Elson S. Floyd College of Medicine is Washington's premier community-based medical school. It is named after the university's late president, Elson S. Floyd. Dr. Floyd believed that Washington State University, as the state's land-grant institution, should train doctors to serve all of Washington.

UT Southwestern Medical Center, University of Texas
Joined 2016
UT Southwestern Medical School is one of four medical schools in the University of Texas System and one of the United States top medical schools. UT Southwestern offers a world-class medical education that's based on a strong background in the basic sciences, early clinical experiences, and an unsurpassed program of hands-on clinical training at some of the nation's best hospitals.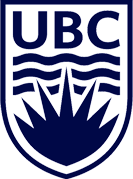 Faculty of Medicine, University of British Columbia
Joined 2016
The UBC Faculty of Medicine educates health professional and life sciences students at the undergraduate, graduate and postgraduate levels, and pursues research – in the laboratory, in clinical settings and at the population and public policy level – to improve the health of people worldwide.

Rush Medical College, Rush University
Joined 2015
In 2014 Rush Medical College conducted an extensive review of software platforms for curriculum management, including conducting over 25 interviews, having numerous demonstrations, and planning site visits. We created a list of all desired features in a software platform, and selected Entrada as the best option. Entrada is designed for medical school programs, is customizable to our school's specific needs, and ultimately will help us manage curriculum from every angle, from creating new curricula, to adapting existing curricula, from reporting to accrediting agencies, and to making curricula easily accessible to our students, faculty, and staff.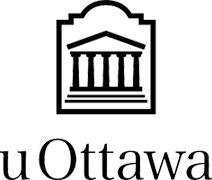 Faculty of Medicine, University of Ottawa
Joined 2015
The University of Ottawa, Faculty of Medicine is one of the foremost medical schools in Canada, providing learners with the opportunity to study in both English and French languages. uOttawa has joined the Entrada Consortium and the process of implementing Entrada ME (Undergraduate and Postgraduate), and Entrada CPD (Continuing Education) is well under way.

David Geffen School of Medicine, UCLA
Joined 2013
For two years our school searched for the 21st century Learning Management System that will support our innovative and evolving medical school curriculum. We reviewed many systems and found Entrada to be the best choice. It is appealing to have a system designed to meet the unique needs of a medical school. Although we are currently still in our early stages of local development and migration process, we see many great potentials. We look forward to our Summer 2014 launch date of the system. We are very excited and proud to be part of the Entrada team.

Cumming School of Medicine, University of Calgary
Joined 2008
In 2008, our school identified the need for a new learning management system. Existing products on the market did not meet the customized needs of an Undergraduate Medical Education program. The Entrada project was easy to install, set-up, and customize to our needs. Our users loved the new system! One year into using the system, we have zero complaints, zero help desk needs, and very happy users. We've been able to create and install new modules customized to our program's specific needs, and meet LCME accreditation curricular tracking requirements. Sharing programming tasks across schools has made creating and adopting new features very easy and we've been able to accomplish more as a larger group than we could on our own. We are delighted to be a part of Entrada.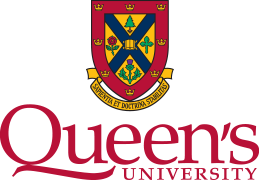 Faculty of Health Sciences, Queen's University
Joined 2004
We began development of Entrada in early 2004 with a simple mandate, to create a system where by our students could access all of their course related information and resources in one place. Once implemented it quickly became a core resource used day-to-day by not only our students, but also our administrative staff and faculty. Our users in the School of Medicine, School of Rehabilitation Therapy, and Life Sciences Program now enjoy the benefits of on-demand course content and community building tools, while continuing to provide us with valuable feedback and direction to further develop this platform in conjunction our Consortium partners.